2019 Hispanic Leadership Summit in New York City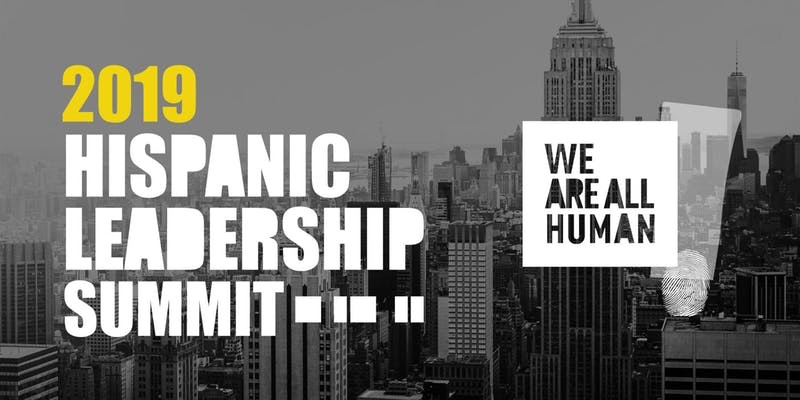 The We Are All Human Foundation is honored to extend to you a formal invitation to be an Official Delegate to the 2019 Hispanic Leadership Summit, December 9 & 10, at the United Nations headquarters in New York City, NY. 
The 2019 Hispanic Leadership Summit will gather top Hispanic leaders in the U.S. and community allies to advance it's shared agenda and unification. The summit is high level, interactive, and action-oriented. It is a neutral platform to gather leaders to both discuss and take action on the main goals, challenges and opportunities for the Hispanic community, the largest and fastest-growing cohort in the country. The content will be inspired by and continue upon the discussions and results of the regional Hispanic Leadership Summits taking place throughout 2019 in Chicago, San Francisco, and Dallas.
The summit features panel discussions, keynote addresses, and live feedback through real-time polling, all organized around issues of interest that resonate across the U.S. Hispanic community. For more information on the discussions and outcomes from the inaugural Hispanic Leadership Summit in 2018, we encourage you to check out last year's summit report here.
Your schedule permitting, we would be honored to welcome you to the 2019 Hispanic Leadership Summit. Please click on the link below to secure your spot to this year's event.
Click here to register
Password: newyork
Please register using your name exactly as it appears on your government issued-ID for entry into the United Nations.
If you have any questions or request any additional information, please do not hesitate to contact me at claudia@weareallhuman.org or Michelle Cooprider at michelle@weareallhuman.org.
We look forward to your response.
Registration: An important note about registration: Please register using your name exactly as it appears on your government issued-ID that you will show the day of the event. UN security WILL NOT let you in if the name on the registration does not match exactly the name on your identification. This includes shortened versions of your name. For example, if your name is "Jonathan Doe" on your identification, you MUST register as "Jonathan Doe". They will not let you in if you register "Jon Doe", but your ID says "Jonathan Doe". If you have any questions about this, please reach out to our team at info@weareallhuman.org, and we will assist you in the process.