In Memoriam of Irene Gomez-Bethke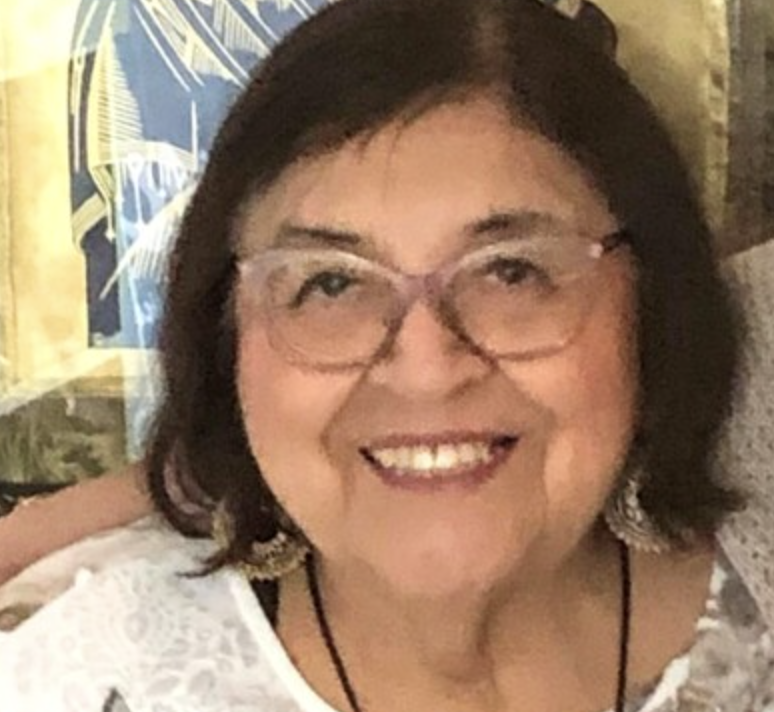 This past month, we lost a tireless leader in our community, one who shaped our Minnesota judiciary with seminal appointments: Irene Gomez-Bethke. For the many MHBA members who had the great fortune of meeting her, they remember her for her constant pursuit of a more equitable Minnesota, one in which we not only felt heard, but empowered. Her work directly promoted many to the bench and will continue to inspire others who feel the ripple effect from her early contributions.
Irene Bethke-Gomez was truly a transformational leader
To say that she had an impact on the Minnesota Latinx community is a serious understatement. Irene Bethke-Gomez was truly a transformational leader in many ways, but I would like to highlight her impact on the legal community and specifically the judiciary. She had the ear of Governor Rudy Perpich, and advocated for diversity on the Minnesota Bench in the early 1980's. At that time, we had no Latinx judges in Minnesota and never had one. None. Zero. Zilch. Nada. She successfully advocated for the appointment of the first Latino and Latina judges, including Judge Alberto O. Miera in Ramsey County Municipal Court on August 24, 1983; Judge Isabel Gomez in Hennepin County Municipal Court on April 1, 1984; and Judge Salvador M. Rosas in Ramsey County on Oct. 8, 1990, Governor Perpich's last appointment to the bench. She was also involved in the appointments of Judge Michael J. Davis, Judge Pamela G. Alexander, and Judge LaJune Thomas Lange, to name a few.
Her son Jesse Bethke-Gomez followed in her footsteps of community advocacy, leadership, and diversifying the bench. He served on Governor Dayton's Minnesota Judicial Selection Commission from January 2011 to January 2019. While he served in that capacity, we saw a significant increase in Latinx judges appointed to the Minnesota judiciary, including Judges Arlene M. Asencio Perkkio, Luis A. Bartolomei, Jeffrey M. Bryan, Leonardo Castro, Manuel J. Cervantes, Marta Chou, Juan G. Hoyos, Carolina A. Lamas, Nelson L. Peralta, and myself. Between the two of them, they were involved in the appointment of over a dozen Latinx judges to the bench.
In other words, the two of them substantially transformed the judiciary with greater Latinx representation in addition to other appointments that diversified the bench.
In other words, the two of them substantially transformed the judiciary with greater Latinx representation in addition to other appointments that diversified the bench. Each of these judges has further contributed to diversity in the legal profession by hiring diverse law clerks and mentoring law students, among other notable efforts.
The Minnesota Historical Society also recognizes Gomez-Bethke's broader contributions to the Minnesota Latinx community, including:
"Gomez-Bethke was a founder of Centro Cultural Chicano, a Minneapolis bilingual social service agency, and was a founder and executive director of Instituto de Arte y Cultura, a Minneapolis cultural arts organization for Hispanics. She served on the Hispanic Advisory Committee to the Mayor and to the City Council of Minneapolis under mayors Hofstede and Fraser, and on the Spanish Speaking Affairs Council under governors Perpich and Quie. She served on the Minnesota Department of Human Rights Police/Community Relations Task Force in the early 1980s and, later was commissioner of the department (1983-1984).
Gomez-Bethke served as a director of many of the organizations represented in this collection, including Centro Cultural Chicano, Centro Legal, Inc., Migrants in Action, Inc./Hispanos en Minnesota, Inc., and Legal Rights Center, Incorporated. She was a member of the executive committee of the Urban Coalition of Minneapolis; on the board of advisors of Urban Concerns Workshops Inc.; a member of the advisory council of the Retired Senior Volunteer Program; Hispanic affairs consultant for Los Niños News; food services director for Homeward Bound, Inc.; and a member of the Hispanic Ministry Advisory Board of the Archdiocese of Saint Paul and Minneapolis. She was coordinator of the Hispanic Women's Caucus of Minnesota Women of Color; served on the state steering committee of the Minnesota Women's Political Caucus; state chair of the Hispanic American Democrats; a member of the New Hope (Minn.) Human Rights Commission (1996-); and was active in Democratic politics at the national, state, and local levels."
As one of the innumerable members of the judiciary who would not have been appointed, in no insignificant part, but for the foundation laid by Gomez-Bethke, and on behalf of the many diverse members who credit her, I extend my sincerest condolences to the Gomez-Bethke family. The Minnesota judiciary, the bar, the public, and the litigants it serves are better for her contributions. Gomez-Bethke's legacy lives on.
— The Honorable Peter M. Reyes, Jr., Judge of the Minnesota Court of Appeals