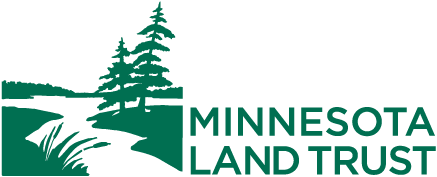 The Associate Staff Attorney is responsible for providing the Minnesota Land Trust, a nonprofit Minnesota corporation, with legal services required to complete conservation easement projects, fee title real estate transactions, restoration projects, stewardship, and other projects connected with the mission of the Land Trust. This includes responsibility for drafting and/or reviewing transactional documents to ensure that the Land Trust maintains the highest standards in its work. The Associate Staff Attorney works closely with the Senior Staff Attorney, Staff Attorney, and Paralegals and reports to the Senior Staff Attorney. The Associate Staff Attorney also works closely with the Director of Land Protection, Program Managers, Restoration Managers, the Director of Conservation Stewardship and the Chief Executive Officer.
Responsibilities:
Draft and/or review conservation easements, board resolutions, surveys, title work, options, purchase agreements, access easements, baseline documentation reports, subcontracts, restoration agreements, IRS appraisals and tax deduction documentation, and all other components of Land Trust transactions required to meet Minnesota Land Trust policies, Land Trust Alliance Standards and Practices, State of Minnesota requirements, IRS requirements and other legal or grant requirements.
Provide legal advice on real estate transactions to the Land Trust Staff to ensure sound conservation and business transactions.
Assist in the acceptance of donated fee title property and the purchase or sale of fee-title property and other Land Trust special projects.
Assist with updating templates, documents, project manuals, fact sheets, and other materials.
Work with the Director of Land Protection, Program Managers, Senior Staff Attorney, Staff Attorney, and Paralegals to achieve annual land protection project goals and grant deliverables while maintaining a consistent workflow through the year.
Work with the Director of Conservation Stewardship as needed on interpretations, amendments and enforcement issues on existing Land Trust conservation easements, and on easement litigation matters with the support of outside legal counsel.
Work with the Director of Restoration, as needed, on contract drafting, interpretations, amendments, and any enforcement issues related to restoration work.
Other duties as assigned.
Entrance Requirements:
A bachelor's degree and law degree and at least 1-2 years of experience as a Minnesota licensed attorney with a strong technical and transactional real-estate and contracts background. Non-profit corporation and/or estate planning expertise and experience are helpful but not required.
Excellent communication and writing skills, ability to work with a wide variety of individuals, and desire to be part of a mission-driven conservation organization.
Well organized, self-directed, attentive to details, and responsive to deadlines.
Proficiency with Microsoft Office suite of programs and information management systems.
Strong interest in land conservation and working as a team to complete new land protection projects and to help maintain a well-respected and robust conservation organization.
Willingness to work select evenings and weekends, as necessary.
Flexibility to work remotely, as needed.
Location:
Offices in Duluth or St. Paul, MN, with other remote in-state locations considered.
Salary:
Salary will be based on qualifications and experience and will range from $85,000 to $95,000 or commensurate with experience.
Application:
Please provide a cover letter and resume saved as a single PDF to Sue Martinez at smartinez@mnland.org. This position will remain open until filled. Review of applications will begin September 15, 2022.
All qualified applicants will receive consideration for employment without regard to the individual's race, color, sex, national origin, religion, age, disability, genetic information, status as a military veteran or any other characteristic protected by applicable law.