Conservation Program Manager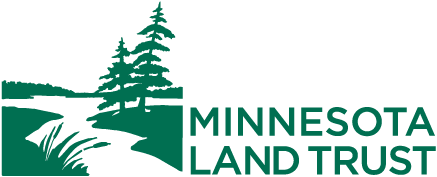 The Minnesota Land Trust works statewide in 11 Conservation Program Areas to achieve its conservation goals as outlined in its 2017-2027 Conservation Agenda. In furtherance of this goal, Land Trust staff complete 40-50 conservation easements annually.
The Conservation Program Manager is responsible for leading – in concert with other Land Protection and Legal staff – the Land Trust's land protection goals within the Alexandria Moraine and Agassiz Beach Ridges conservation program areas. The Conservation Program Manager sets the stage for program success by: 1) crafting conservation plans that prioritize and target the Land Trust's conservation work, 2) building effective partnerships that enable the Land Trust to maximize its impact and harness the contributions of others, and 3) procuring resources to achieve the Land Trust's land protection goals in these program areas.
The Program Manager works closely with other Land Trust staff as a member of the conservation team, landowners, and our program partners – local units of government, state and federal agencies and non-governmental conservation organizations. In addition, the Program Manager represents the Land Trust in various public settings and participates in fundraising and easement stewardship activities.
The Land Protection Manager reports to the Director of Land Protection and does not supervise other staff; however, the Land Protection Manager may award contracts and coordinate with contractors and volunteers. Travel, including some overnight travel, is required for this position.
Diversity, Equity, Inclusion, and Justice (DEIJ)
All employees of the Minnesota Land Trust are expected to embrace the ideals of our DEIJ plan and incorporate our DEIJ goals into their ongoing work. All employees should be familiar with the current DEIJ plan.
Duties and Responsibilities:
Project management: 70%
The Conservation Program Manager manages all aspects of conservation easement projects undertaken within assigned program areas to achieve land protection goals of respective grants.
Assess the merits of and prioritize individual conservation projects.
Negotiate conservation easement terms with landowners; draft conservation easement documents.
Draft Requests for Proposals, solicit contractors and execute contracts for work associated with the conservation easement process (e.g., Phase 1 Environmental Site Assessments, surveys, and habitat management plans), following Land Trust and MN DNR contracting protocols; prepare amendments to contracts, as necessary.
Facilitate completion of appraisals and baseline documentation reports working through the Land Protection Manager and Land Protection Coordinator.
Coordinate with Legal staff and landowners to resolve title issues and otherwise position a project for closing.
Prepare and present projects for approval to the Conservation Committee and Board.
Program development and management: 15%
The Conservation Program Manager builds and maintains effective Alexandria Moraine and Agassiz Beach Ridges programs, forging strong partnerships with governmental and non-governmental partners to implement the Land Trust's 2017-2027 Conservation Agenda.
In concert with the Restoration Team, complete the Alexandria Moraine and Agassiz Beach Ridges program conservation plans that provide focus for the Land Trust's work within each program area.
Assist in the procurement of grants – Outdoor Heritage Fund, etc. – to fund conservation strategies prioritized for these program areas.
Implement effective conservation strategies to achieve the goals identified in the respective conservation plans.
Build program awareness with partners, landowners, and key stakeholders.
Work effectively with the Director of Land Protection, Stewardship Director, Director of Restoration, Staff Attorneys, and other Land Trust staff to facilitate Land Trust's ongoing work in the Alexandria Moraine and Agassiz Beach Ridges program areas.
Grant management: 10%
The Conservation Program Manager monitors agreements with subcontractors to ensure they meet the procurement compliance requirements of grant awards.
Contract templates: work with department leaders to create standard contract templates to ensure consistency and minimize risk.
Contract review: Serve as quality review for contracts developed by Program Managers prior to attaining signature.
Budget Review: Ensure expenses do not exceed grant budget. Regularly review financial report to prevent over-spending on budget lines; confirm there are adequate funds before signing subcontractor agreements; proactively seek budget amendment if actual expenses will exceed budget line.
Other program administration: 5%
Provide assistance to the Land Protection Department and Land Trust as assigned.
Position Requirements:
Master's degree or law degree and three years of experience in natural resources, land management or other related conservation field OR bachelor's degree and similar combination of education and experience.
Familiarity with land protection real estate transactions.
Demonstrated experience with and knowledge of Minnesota's landscapes and natural resources, particularly pertaining to western and northwestern Minnesota.
Three years of demonstrated experience managing complex projects and/or conservation real estate transactions.
Excellent communication skills; ability to work effectively in a team environment with a wide variety of individuals – landowners, stakeholders, partners, staff and board members – in achieving organizational goals.
Well-organized, self-motivated and self-directed. Highly attentive to details and follow-through essential for conservation real estate transactions.
Ability to work independently and lead internal projects.
Experience and proficiency with Microsoft Office Suite, email and calendar programs.
Professional demeanor and excellent communication and communication skills.
Valid driver's license.
Preferred Qualifications:
Experience with Minnesota's land and water conservation programs and state/federal grant programs, including the Outdoor Heritage Fund and Environment and Natural Resources Trust Fund.
Proficiency in the understanding and generation of maps, natural resource information, and other spatial data. Proficiency with GIS programs.
Physical Demands:
This position is physically demanding:
Willingness to travel throughout Minnesota, including periodic solo, overnight trips.
Ability to drive long distances of 300-800 miles round trip. Air flights may be an option to northwest Minnesota.
Ability to navigate in remote settings and traverse up to 5 miles over uneven terrain at all times of the year, carrying up to 10 pounds of gear.
Location:
St. Paul or Duluth MN; or Appropriate Field Location in Minnesota. Hybrid or remote work schedules may be considered.
Salary range:
$60,000-$75,000, commensurate with experience
Application:
Please provide a cover letter and resume saved as a single PDF to Sue Martinez at smartinez@mnland.org by October 23, 2022.
Minnesota Land Trust is an Equal Opportunity Employer. The Company will not discriminate because of race, color, creed, religion, national origin, genetic information, sex, disability, age, or any other status protected by state or local law, for employees who fall within the jurisdiction of such law.