Legal Counsel- Employment and Commercial Law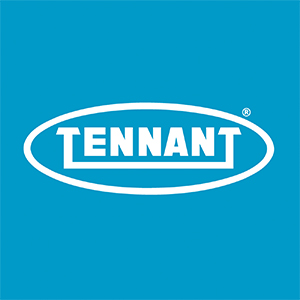 Tennant Company is a recognized leader of the cleaning industry. Since 1870 we have been passionate about developing innovative and sustainable solutions that help our customers clean more spaces more effectively, addressing indoor and outdoor cleaning challenges. Our products include equipment for maintaining surfaces in industrial, commercial and outdoor environments; detergent-free and other sustainable cleaning technologies; cleaning tools and supplies; and coatings for protecting, repairing and upgrading surfaces. With more than $1B in revenue, Tennant Company operates in three geographic business units including the Americas, Europe, Middle East and Africa and Asia Pacific. Join the company committed to empowering our customers to create a cleaner, safer and healthier world with high-performance cleaning solutions that minimize waste, reduce costs, improve safety and further sustainability goals.
The Legal Counsel will be responsible for advising in-house clients on compliance with employment and employee benefit laws and regulations in North America. In addition, this individual will serve as the primary legal advisor to the global sourcing team and will be responsible for devising and implementing risk-based supplier programs and policies. If you like to work fairly independently while still being a part of a team, in a non-hierarchical environment where you'll get a chance to interact with senior management while forging relationships and making an impact at a growing global company, then this is the role for you.
Responsibilities
HR Support & Dispute Management (45%)
Possess expertise in US (50 States and Federal) Employment Laws and Regulations. Working knowledge/familiarity with same in rest of North America.
Provide legal advice to assure compliance with specific HR regulations and laws (e.g., ADA, FMLA, FSLA, EEOC etc.)
Provide or supervise training on workplace behavior expectations.
Provide advice to HR on process improvement and assist in implementing new HR systems and/or policies.
Provide assistance with employee on-boarding and off-boarding, review and advise on non-compete issues, draft and work on separation/severance release agreements.
Ability to manage outside counsel when needed to assure legal and regulatory compliance outside US.
Direct and, as appropriate, participate in investigations of employee misconduct and assist HR in determining appropriate disciplinary action.
Respond to and/or manage outside counsel in responding to EEOC and other regulatory agencies.
Supervise litigation and provide support to outside counsel
Commercial Support (50%)
Draft commercial agreements with various suppliers, vendors, consultants, independent contractors, business partners (domestic and international)
Assist with contract negotiations and terminations
Provide legal review of, and advise on interpretations of, commercial contracts
Assist with commercial contract dispute resolution
Oversee and approve edits to product warranty statements
Provide secondary support to senior counsel in Americas and other global regions on general commercial matters
Provide assistance to other members of legal team as directed
Corporate Support (5%)
Provide legal advice on employee benefit and ERISA plans
Review consulting agreements with vendors and individuals to assure compliance with IRS rules and Affordable Care Act requirements.
Coordinate with EPL insurer, attend meetings with insurer and issue required reports.
Education and Experience
Juris Doctorate Degree
Minimum 6 years of experience as a lawyer specializing in employment and benefits law and commercial legal matters
Law firm and in-house experience preferred
Demonstrated ability to clearly and succinctly deliver legal advice both orally and in writing to business partners.
Experience handling regulatory and/or litigated employment matters, with a preference for someone who has also overseen such matters internationally.
Experience handling transactional work on a variety of standard business agreements domestically, with a preference for someone who has also worked on commercial matters internationally.
Experience selecting, supervising, and managing outside counsel is strongly preferred.
Let us introduce you to Tennant Company. We're everywhere. In your sports clubs, shopping malls, office buildings, parking lots. We make things that make things look like new. We bring new cleaning ideas to market. There is new dirt every day and our machines clean it up. With manufacturing operations and sales, service and support functions across globe, your journey at Tennant can take you places you never expected. If you want to get your hands dirty on a project, step up with your own ideas, or maybe even explore talents you never knew you had, Tennant Company is a place where that can happen. Because at Tennant, we like to think like new. Begin your journey with us. Let's reinvent how the world cleans.
Equal Opportunity Employer
Tennant Company is an equal opportunity employer. Employment decisions are made on the basis of individual skill, ability, reliability, productivity, and other factors important to performance. We do not discriminate on the basis of race, color, creed, religion, sex, national origin, physical or mental disability, age, veteran status, pregnancy, sexual orientation, genetic information, gender identity, or any other basis protected by state or federal law or local ordinance.
Please follow the link below to apply.
https://jobs.tennantco.com/job/Minneapolis-Legal-Counsel-Employment-and-Commercial-Law-MN-55422/607817600/