MHBA Orgullo: Speaking with Chief Judge Leonardo Castro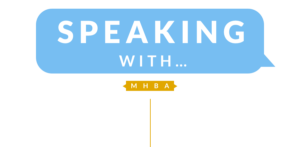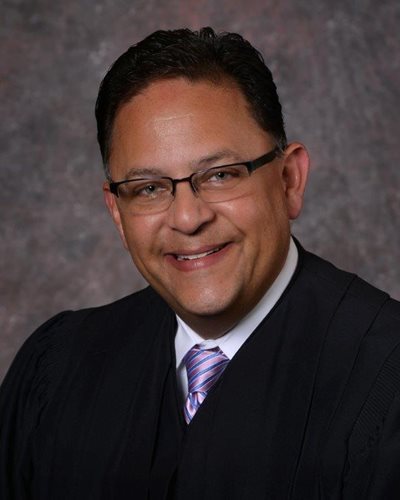 It is with immense pride that we share our interview with our third honoree of the MHBA Orgullo, the Honorable Leonardo Castro, Chief Judge of the Second Judicial District. Chief Judge Castro is someone who the MHBA recognizes for his exceptional leadership, passion for public service, and commitment to developing law students and young attorneys. Chief Judge Castro made Minnesota history this past year when he was elected Chief Judge, becoming the first Latino to be a Chief Judge for a Minnesota state district court. And although it was not necessarily a position to which he aspired, Chief Judge Castro gained the respect from his colleagues who chose him to lead during one of the most challenging times for our courts. In this interview, Chief Judge Castro shares his personal and professional experiences that inform his leadership style and outlook on the legal profession.
Ramirez-Hernandez: How did your early life shape your decision to pursue law?
Castro: Well let me start with sharing that I don't come from a family of lawyers. I was born in Brooklyn, New York, and when I was 10 years old my mother (single-mother of five children) moved us to the inner-city of Chicago (I'm a Chicago Bears and Cubs fan). I joined the United States Air Force after high school where I was a nuclear weapons specialist stationed in Denver, North Dakota and England.  I worked during the day and took night classes to eventually earn my bachelor's degree in business and management from the University of Maryland. I remember taking a writing class where I wrote a paper on white collar crime, and my professor wrote on the top of my paper, "have you ever considered going to law school?" This was the first time anyone had suggested that I could. It simply was not an option or even a thought before then.
But I picked up LSAT materials from the base library and eventually applied to law schools. Thanks to the State of Illinois' GI Bill, I was able to go to law school at Northern Illinois University College of Law, tuition-free. When I was in law school, I didn't know what I wanted to do after graduation. I had a degree in business but I didn't enjoy "contracts." As a 3L, I interned with the local public defender's office and fell in love with the work. I took my first job as a part-time public defender in Owatonna, MN.
Ramirez-Hernandez: How did you define success early in your legal career? And how do you define it now?
Castro: Early on, it was just about being able to have a job and serving the people. I mostly define it the same now. My work continues to be service to the public. Although the role is different, it remains as ensuring people have a right to be heard and working hard for those who put their trust in me. It's always good to win. But win, lose, or draw, it's about making sure everyone has a fair chance.
Give them a right to be heard, treat them with dignity, and apply the law.
Ramirez-Hernandez: As Chief Public Defender of the Fourth and Fifth Judicial Districts, what were some of your greatest lessons? Greatest challenges?
Castro: When I became Chief Public Defender of the Fifth Judicial District (15 counties in SW Minnesota), public defense in Minnesota was transitioning from a county to state system. This meant I traveled a great deal, from county to county on a regular basis, and to the legislature. One of the greatest lessons I learned is having to understand that when you hire lawyers to be zealous advocates who challenge the establishment, you should expect that they do not turn off that switch simply because you are the boss. Managing public defenders was a tough job, and it should be. They challenge the prosecutors, judges, law enforcement and other authority figures every day. I encouraged that because it was necessary to get the best out of me.
I also learned a great deal at the legislature about budget and policy issues as Chief. Not everyone understands and values public defenders, so persuading the legislature to support our offices was a formidable challenge at times. Although, regardless of the party in charge, we were always given a fair shake.
Ramirez-Hernandez: What does it mean to be a public servant?
Castro: It means understanding that you have a greater level of responsibility; more than to myself and my own values. It's to the public, the litigants, and the clients they represent, and as a judge it also means having the responsibility of maintaining and improving confidence in the judiciary. Public service is all I know. From joining the military, to becoming a public defender, to joining the bench. It has defined who I am as its all I know. It means everything.
It has defined who I am as it's all I know. It means everything.
Ramirez-Hernandez: When did you first consider becoming a judge? What motivated you to seek a seat in the judiciary?
Castro: This is not a decision anyone should make lightly. I didn't know it was something I wanted until others told me I should pursue it. I served on the judicial selection commissions of two governors so I had an idea what it took. Even with that knowledge it took me three tries to get appointed. It is a great job along with a great responsibility. In the almost nine years since being appointed, I have not regretted my decision and am thankful for the confidence Governor Dayton and the voters placed in me.
Ramirez-Hernandez: Your appointment as Chief Judge of the Second Judicial District is historic for the State of Minnesota and the MHBA, what does the appointment mean to you personally?
Castro: I never think about it in those terms and I never thought about being the first Latino chief district court judge in the state until my sister sent me an article after I was elected. I have a responsibility to the public, litigants, my judges and staff, but also to those who will come after me, to do the best that I can. It is an honor.
Ramirez-Hernandez: For a first term as Chief Judge, 2020 has thrown many unique challenges your way. What was your northern star in leading during those challenges?
Castro: I have a fantastic group of colleagues on the bench and administration who have been supportive of me and willing to work together to deal with the difficult issues. As a district and state we have made many difficult policy decisions that impact all who use and work in our courts. The decisions, however, are made after thoughtful deliberation with our judges and with the state judicial council.  I am fortunate to have a strong leadership team, and ultimately our goal is to get the work of the people done while ensuring we are keeping people safe.
Ramirez-Hernandez: What are the greatest challenges you foresee in the profession?
Castro: As a legal community we sometimes don't realize how good we have it. We are fortunate in Minnesota to have excellent attorneys and active bar associations. The civility with which our lawyers work with each other and the bench is a luxury other jurisdictions don't enjoy. Minnesota lawyers are also committed to serving those who cannot afford legal services; they lead the nation in this regard. With that foundation, as a judge, I consider myself fortunate to be in Minnesota.
As for challenges, immediately we are working to overcome COVID impacts and working through the backlog of cases. We have to make sure that we continue to move expeditiously to get these matters resolved. We also cannot ignore the challenges we face related to the public's trust. We, as judges, cannot forget that our decisions, and how we treat people, impacts real lives. We must remain vigilant to make sure that equal justice prevails for all regardless of religion, race, gender, and sexual orientation. We need to think about this principle every day. Whether it's a criminal matter, a civil matter, or housing matter, we need to educate ourselves to ensure that people are treated fairly, with dignity and respect, regardless of the outcome.
The world is run by those who show up.
Ramirez-Hernandez: What would you like law students to know about the profession? Or what advice would you like to share with law students?
Castro: The world is run by those who show up. We are in a business of relationships. It's called a profession because people should act professionally. You must get involved in areas outside of those areas of your billable hours and court experiences. Get involved, show up and improve your community, however you define it.  Work to improve the profession and you will gain the respect of your colleagues. 
And remember, we have many judges in our state; the vast majority of whom are willing to help law students learn about and engage in the profession. They should look to take advantage of those resources. Judges and lawyers want to help you, so do not be shy.
Interviewer, Gabriel Ramirez-Hernandez is co-chair of the Public Relations Committee for the MHBA and currently clerks for the Hon. Peter M. Reyes, Jr. on the Minnesota Court of Appeals.