MHBA Orgullo: Speaking with Luz María Frías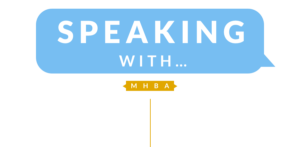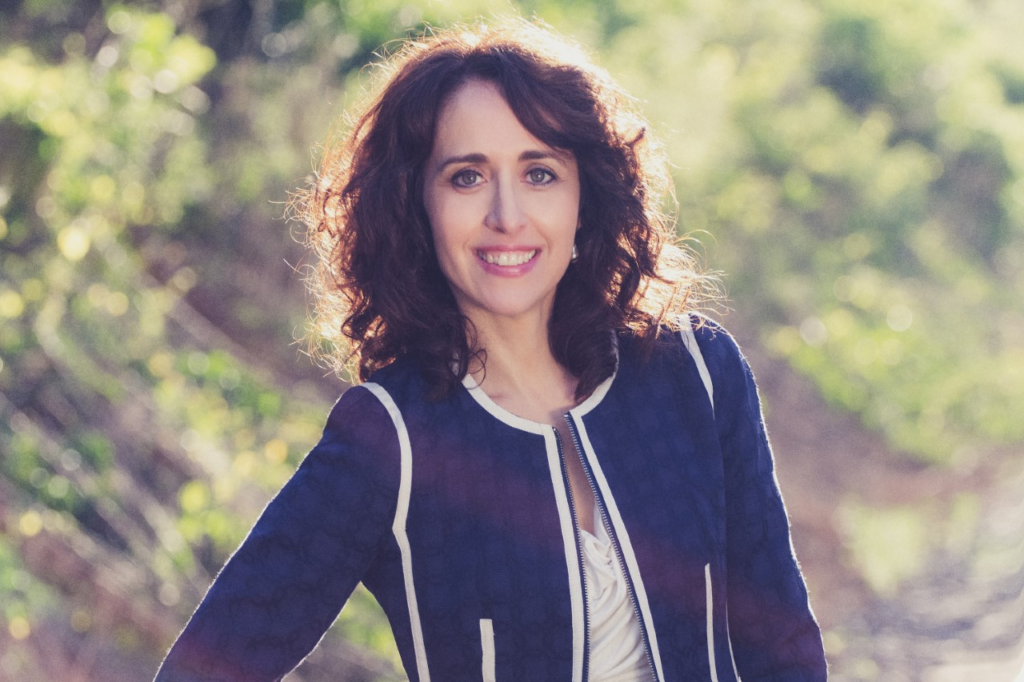 As we conclude the year, we reflect on the many milestones of our membership. In particular, the MHBA shares immense pride in a Minnesota first for our community: this year Luz María Frías became the highest-ranking Latina in the 171-year history of the Minnesota Attorney General's office. We celebrate Luz María Frías, a founding member and former president of the MHBA, as our second honoree for the MHBA Orgullo series in this newsletter. Frías' appointment as the first Latina Deputy Attorney General in the state is a historic one, and those who know her reputation as a trailblazer for Latinos in Minnesota recognize there is no one more deserving. In this interview, Frías shares her humble upbringing that has led to a career marked by service and integrity, and she offers inspiration to those who wish to effect change locally, statewide, or nationally.
Ramirez-Hernandez: How did growing up in a Spanish-speaking enclave of Chicago influence your decision to practice law and serve the community?
Frías: I grew up in inner city Chicago's La Villita, a barrio, as the first girl of five children. My father owned a struggling tape recorder repair shop on what was akin to Saint Paul's University Avenue. Because of his business, many in the community looked to him as a resource. Neighbors would walk into the store asking if Don José could translate documents or help with interpreting needs. Instead of sending my two older brothers who had more life experiences, he chose me to help our neighbors. I spent half days or full days interpreting for people I'd never met. It reached the point where people who were not from our neighborhood learned, through the grapevine, about our willingness to help. They didn't know my name. Instead, they would stop by my father's storefront and ask for La Güera. As an 11-year-old child, I had my own calendar to keep track of my interpreter appointments. I helped people apply for unemployment benefits, medical assistance, jobs, insurance coverage, etc.
From an early age my mother told me, if you have the ability to help others, do so.
This was all without the expectation of compensation. From an early age my mother told me, if you have the ability to help others, do so. I soon observed that some of the English speakers would instruct me to interpret content that was inconsistent with the content they had discussed with their colleagues. And this is how, eventually, I breached the role of a neutral interpreter and stepped into the role of an advocate. I would interpret the English content in a way to let my "clients" know if they were being set-up or taken advantage of. During my elementary and high school years, many teachers told me that I would be a good lawyer because of my analytical skills. Yet, I had no plans to attend college and knew no one who had gone to college. You see, the benchmarks for success in the barrio were (a) avoiding teen pregnancy, (b) avoiding dropping out of high school, and (c) avoiding joining a gang. Having skipped my junior year in high school, Miss Gonerka, one of my math teachers, pressed me to attend college. She told me that I was "too smart to skip college." I was 16 years old and had no clue what attending college meant, where to go, how to apply, etc. Miss Gonerka helped me figure out that I could attend the University of Illinois at Chicago because it was accessible on the bus line. She helped me apply for college and financial aid without my parent's consent. My father did not want me to go to college, he was worried about promiscuity and costs. He wanted me to work and help with the family's expenses. He was furious when he found out I applied and had been accepted to an engineering program. He told me sternly that I would need to pay for everything, continue working, and fulfill my household chores before working on my college homework. Once in college, I faced countless sexist encounters as one of only two women in my engineering classes. I thought, if it's this bad now, working in this field will only get worse. I changed my major to pre-law. I was also working at a bank at the time. One of my clients, who was attending the University of Iowa College of Law suggested that I apply there. So I did. Having averaged A's in my major, I thought it would be reasonable to secure a letter of recommendation for law school from the department chair. He told me he needed to ask me a few questions before deciding whether or not he would write a letter on my behalf. He was well aware of my strong GPA but that was insufficient for his support. He asked me: do you have any family members who are lawyers? I answered, no. Do you have any mentors who are lawyers? Once more, I answered no. Have you ever met a lawyer? Again, no. He told me that I would not succeed as a lawyer and refused to write a letter of recommendation on my behalf. I looked him in the eyes and told him that I would prove him wrong. I had no mentors. I applied to only one college because it was accessible on the bus line. I applied to only one law school because a client suggested I do so. Divine intervention helped guide my path despite my uninformed decisions. I then met my husband, now Judge Stephen L. Smith, at Iowa Law and followed him to Minnesota. The rest is history.
Ramirez-Hernandez: Did you ever reach out to the department chair at any point in your legal career?
Frías: I am asked that question often. No, I did not. Every time I reach a milestone in my career, I whisper to him in my mind and tell him, once again, that he was wrong. I tell him that my conviction to succeed far outweighed his stereotype of what an inner-city Latina, daughter of immigrants, could accomplish.
Ramirez-Hernandez: This historic appointment means a great deal to the MHBA and the communities we serve. What does it mean to you personally?
Frías: Thank you. I left the practice of law some years ago with the intention to be more in leadership positions to bring life to my purpose, which I believe is race equity. What brought me to the Attorney General's Office was the prospect of statewide systemic impact. I reached a point in my career when I asked myself: "What is the deepest level of impact that I can effectuate, leveraging my training and experience, to make this a better community, locally and beyond?" I was grounded by Attorney General Keith Ellison's vision when he announced his candidacy as the "People's Lawyer." I am excited about belonging to a team of lawyers working to dismantle the systemic barriers that result in racial inequities.
Ramirez-Hernandez: How would you describe your approach to race equity work?
Frías: I have been teaching about race equity for over twenty-five years. I make clear to my audiences that the disparities we are witnessing are symptoms of the systemic problems. They are symptomatic, they are a crying call for us to act. Our job is to identify the disparity. Once we have identified a disparity, we need to identify the systemic barriers that are causing the disparity. Then, the challenge becomes identifying the systemic change necessary to dismantle those systemic barriers. It is a three-prong analysis. It's not rocket science; I've designed and implemented numerous initiatives that address systemic barriers. We simply need intentionality and strategic fearlessness.
I have now for a number of years referred to Minnesota as the "Land of 10,000 Disparities."
For example, I have, for quite some time, referred to Minnesota as the "Land of 10,000 Disparities." In 2006, I was working with Mayor Chris Coleman as his External Affairs Director when the "Mind the Gap" report was issued. There was this great awakening among Minnesota circles about the disparities in education across the state. But as time went on and other researchers engaged, the disparities they identified grew: home ownership disparities, income disparities, employment disparities, health disparities, and the list goes on. Joining Attorney General Ellison's office, allows me to focus on how we can dismantle the systemic barriers and eliminate those disparities on a statewide basis.
Ramirez-Hernandez: Can you tell us about the legal profession when the MHBA was founded and where it is now?
Frías: It's changed so much. I credit Manuel Guerrero who had the vision in 1991. At the time, we were all members of the Minnesota Minority Lawyers Association. MABL was the first to form its own organization and Manuel said, "we can too." Our profession was even more male dominated than it is now, and that held true about our leadership. I was the only woman seeking any leadership role within the MHBA at the time and I had to push back on the assumption that I would be the secretary. We had some tough conversations about women in leadership roles within the MHBA. I see that changing more and more; I love seeing the strong women in leadership roles today. As Latinas, we fight back against the "isms" that we grew up with, the traditional roles we are expected to fill. And we redefine that for ourselves and others who may follow.
Ramirez-Hernandez: What do you perceive as one of the biggest challenges that latino/a attorneys and judges are facing today?
Frías: There are many that come to mind. I think of the false notion that there are "not enough of us" and therefore it is an excuse for why we are not considered or positioned for leadership roles.
That stereotype is patently false.
In fact, right now is a pivotal moment for us in Minnesota. We have a confluence of Latino excellence as we see our members take leadership roles: Jim Rowader as the first Latino City Attorney for the City of Minneapolis, Lola Velazquez who is the first Latina appointed Chair of the Minnesota Commission on Judicial Selection, Judge Lenny Castro as the first Latino Chief Judge for the Second Judicial District, Esteban Rivera as the first Latino president of the HCBA, Monica Dooner Lindgren, as the first Latina President-elect for the RCBA, and many others. We need to define ourselves and dispel that narrative.
We need to define ourselves and dispel that narrative.
There is also this friction between honoring our culture and navigating our success. Culturally, we are taught to be humble and avoid elevating ourselves. But by not elevating ourselves, we allow the uninformed narratives about our existence to exist which of course is a detriment to our community. We need to shine a light on the brilliance and talent in our community. We need to debunk the stereotypes. We need to challenge the mainstream narrative that has plagued our collective identity for generations.
Ramirez-Hernandez: What would you like law students to know about community service within the legal profession?
Frías: I would invite law students to think outside the box, to not think of themselves as just lawyers, to not restrict their involvement to the legal profession. Our profession allows us to navigate the legal community but we need not forget the broader setting. To me, it has been important to be part of community while at the same time being involved in the legal profession. We are first and foremost members of the community, we are collectivists. It grounds me to have a purpose higher than myself that benefits and creates a community we all want to be a part of. Bottom line: get involved!
Get in trouble! Good trouble! Necessary trouble!
Ramirez-Hernandez: Do you have any final thoughts you would like to share with our membership?
Frías: Be open to opportunities and possibilities, for as unplanned or out of the ordinary as they may appear. Be open to the universe that calls you and to taking the risks that come with exploring unchartered paths. Lawyers are trained to be careful and methodical, but the world often requires something else. As the late Congressman and civil rights icon John Lewis would say: "Get in trouble! Good trouble! Necessary trouble!"
Interviewer, Gabriel Ramirez-Hernandez is co-chair of the Public Relations Committee for the MHBA and currently clerks for the Hon. Peter M. Reyes, Jr. on the Minnesota Court of Appeals.
Next Story →
Cultural Competency in the Advocacy of Farmworkers Rights