Community Outreach Committee
If you wish to register or receive updates on any of these events, please email Delmar Flynn at delmar.flynn@gmail.com or Eder Castillo at ederc93@gmail.com.
Alternatively, keep an eye out for the MHBA Newsletter.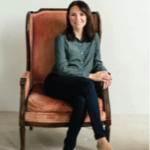 Committee Meetings
Our committee meetings take place the first week of the month and are open to all MHBA members. Meetings are held over the phone at noon.
Committee Goals
The Community Outreach Committee connects MHBA members to the community through pipeline projects, pro bono opportunities, and Know Your Rights presentations.
Recent pipeline projects have included mentorship programs with junior high school students and mock trials with high school students through the Open Doors to Federal Courts program.
The committee has collaborated with nonprofits such as The Advocates for Human Rights and Volunteer Lawyers Network to bring more awareness to the issues our immigrant community faces and to give our members the tools needed to provide pro bono legal representation through CLEs and workshops.
Sign Up for Committee
Upcoming Events